LSE understands ticket prices can sway a passenger's decision about where to fly, but when the true cost of a trip is taken into consideration (driving, parking rates, wear and tear on your vehicle, meals, overnight stays, and not to mention what your time is worth) flying La Crosse Regional Airport can be less expensive. LSE offers a Low Stress Experience at a reasonable price.
More Than Just Convenient
The La Crosse Regional Airport is your airport. Economic studies show the Coulee Region has the passenger volume to provide additional air service, but needs residents and businesses to recognize the airport as a valuable resource and use its services.
The La Crosse Regional Airport serves a wide geographic area including the following counties: La Crosse, Winona, Monroe, Vernon, Trempealeau, Jackson, Houston, Richland, Crawford, Allamakee, and beyond! Whether you are a leisure traveler or business traveler all we ask is that you at least consider flying LSE before choosing an alternative airport.
As more people fly local, La Crosse Regional Airport increases its chances of additional flight options and service to new destinations. Supporting important local assets, such as the La Crosse Regional Airport, ensures that LSE remains a vital component of our community.
Book your flight today and enjoy the Low Stress Experience that La Crosse Regional Airport has to offer.
La Crosse Regional Airport places high value on customer experience. Whether coming or going, at LSE we believe it's our job to welcome you or send you off with a Low Stress Experience. How well are we meeting your expectations? Let us know!
By sharing your experience with us, you can help us maintain the highest level of customer service.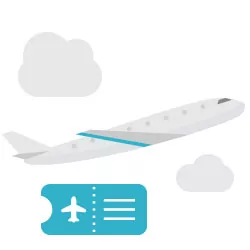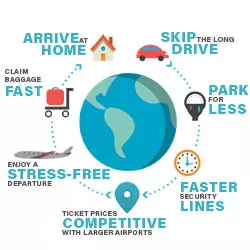 The La Crosse Regional Airport puts convenience first to ensure you get the best experience when flying.
The La Crosse Regional Airport is excited to be able to offer field trips and tours to groups of all ages. Tours are offered year-round and typically take about an hour and a half to two hours depending on the size of the group. Features of the tour include a behind the scenes look at the terminal building including airline operations and bag handling as well as the airport fire station, fire truck and heavy snow removal equipment. Tours are typically offered Monday - Friday between the hours of 8:00 AM - 4:30 PM but after-hour arrangements can be made on a case-by-case basis.
To book a tour, please contact JD Roberts, Airport Business Supervisor, at [email protected] or by calling (608) 789-3862.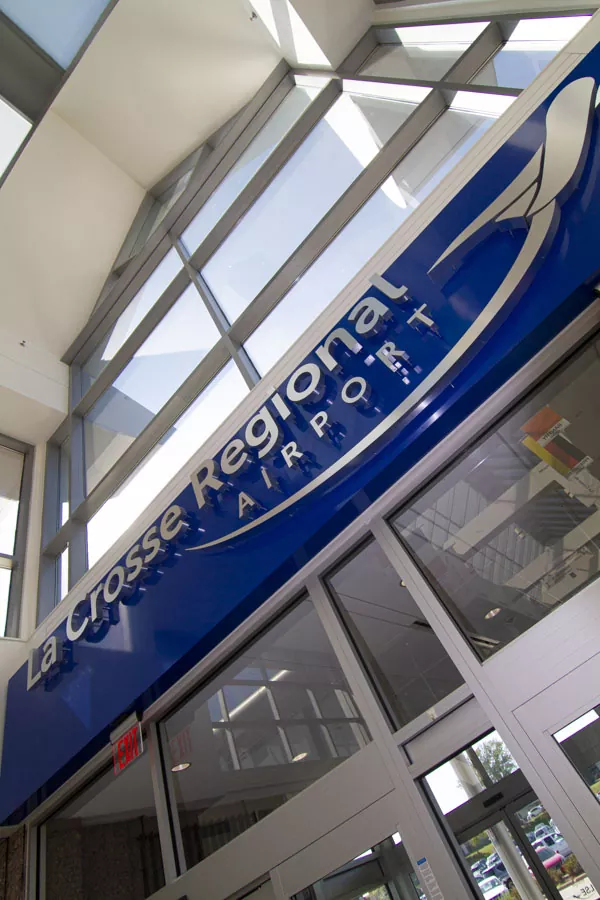 More Than Just A Terminal
Our airport offers all ages tours. Learn more about how our airport runs inside and out.