Local taxis and Uber/Lyft are available for LSE passengers. A digital kiosk and courtesy phone is located near baggage claim, across from the car rentals.
Courtesy phones are also available throughout the terminal for contacting local or 1-800 numbers. TTY service is also available on the first floor courtesy phone located near baggage claim.
Rental Car counters are located in the terminal building near baggage claim. Contact one of our quality providers directly for reservations.
Please Note: Hours vary based on airline flight schedules. Please check with your agency for updated hours.
Hours
Monday to Friday
10am - 5pm
8pm - 10pm
Saturday
10am - 5pm
Sunday
10am - 5pm
7:30pm - 10pm
After hours flights by request
2000 Marco Drive | La Crosse, WI 54601 | (608) 789-7350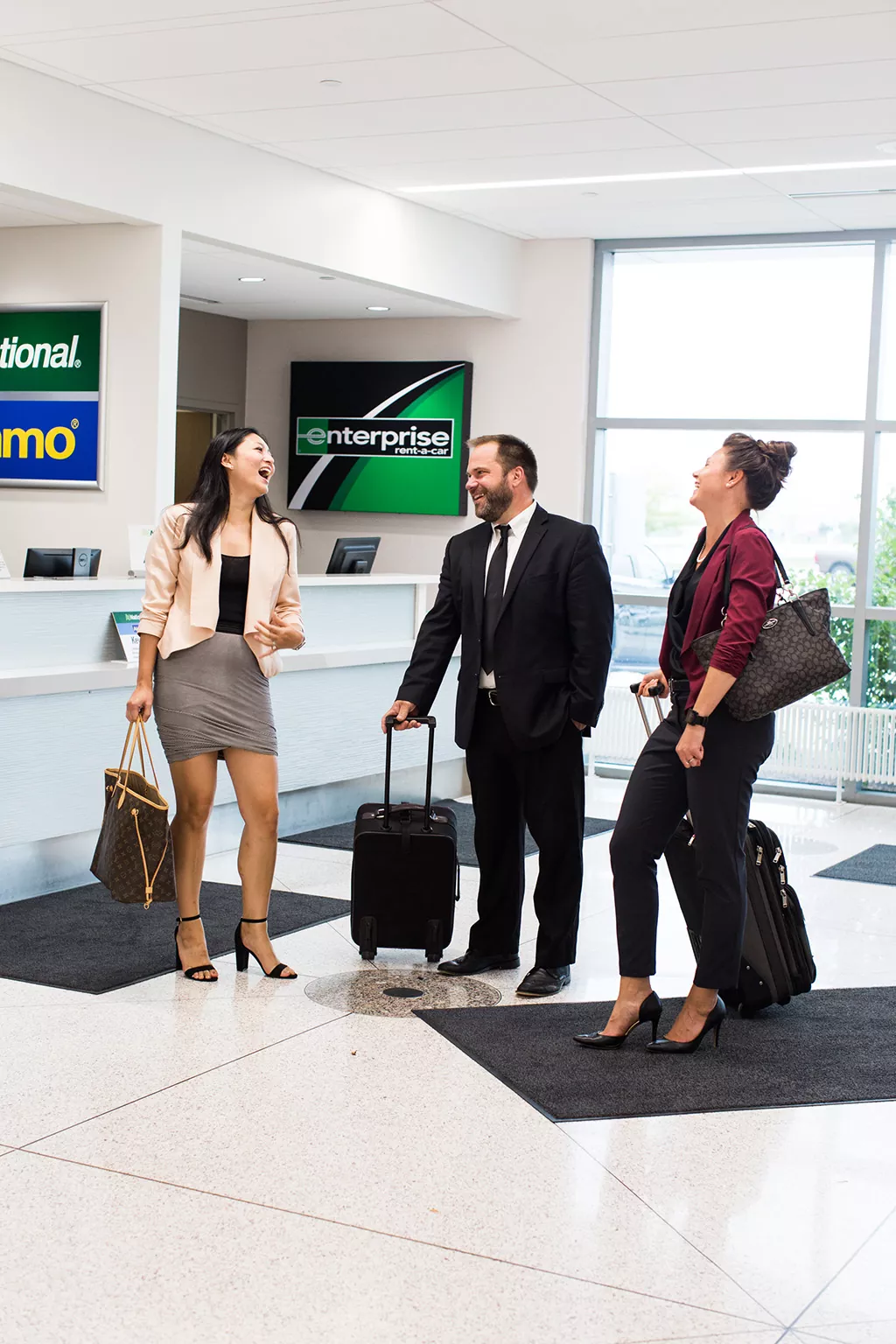 With a variety of rental car services, at La Crosse Regional Airport we make sure every leg of your trip starts out on the right foot.
Sun Country Airlines Shuttle
Ground service to Minneapolis/St. Paul International Airport, offered by Sun Country Airlines through a partnership with the Landline Company, allows for La Crosse area citizens to easily connect to the dozens of destinations served by Sun Country Airlines. Booking travel can be done through:
Customer Service: 
Phone: 651-905-2737
Monday-Sunday
7:00 a.m. – 11:00 p.m. (Central Time)
This ground transportation service arrives and departs from the south end of the terminal building, curbside.
The Fort McCoy Transportation Division provides reoccurring passenger service, to include baggage to and from the La Crosse Regional Airport for military personnel. Depending on usage rates and times of year. The Airport Service utilizes a 44 passenger bus or a 12 passenger van. Passenger traveling to the La Crosse Airport from Fort McCoy are encouraged to contact the Transportation Motor Pool (TMP) Dispatcher, 608-388-7263, to arrange transportation at least 24 hours in advance. Passengers using the service to travel from the La Crosse Airport to Fort McCoy should utilize the La Crosse Airport Service provided by TMP.
NOTE: This shuttle is for uniformed military personnel going to and from Fort McCoy on official business, only.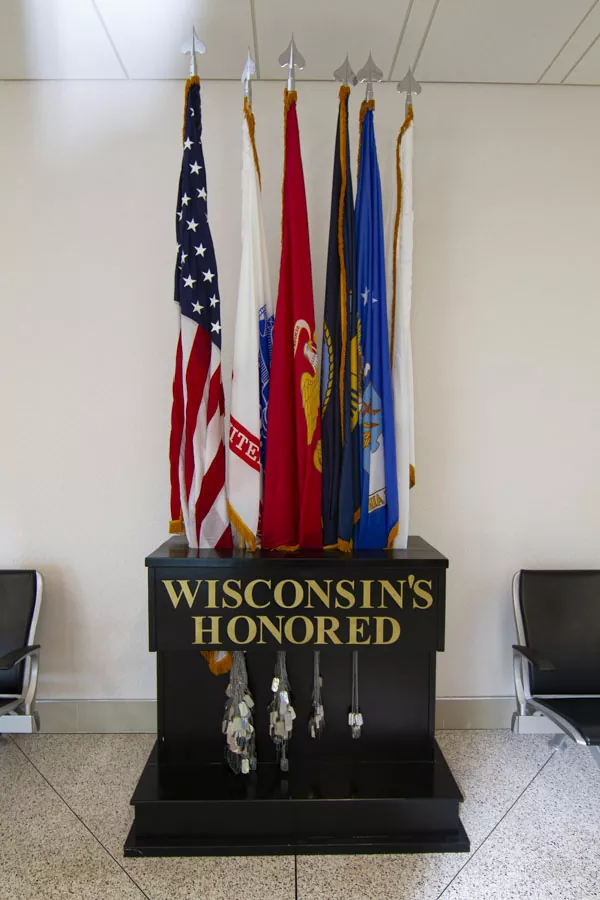 We are proud to serve the dedicated men and women of the armed forces. For more information on our services for military and veteran families, visit our USO/Military page.